I have not posted in a while because I have been busy with the new job. So far its seems to be going well and I am pretty happy -- but you want to know what I have been working on right? Well let me show you want I won at ReaperCon 2016 -- three, count them, three silver medals. I could not have been happier with the result. I entered this one in the open competition which means that they take the base, conversion, and paint job into consideration. In case you are wondering, the tentacles and skulls are added on this guy. The skulls on the shield were stamped out of greenstuff and the ones on the "cloak" were purchased from secret weapon miniatures and added to the cloak as I added more greenstuff.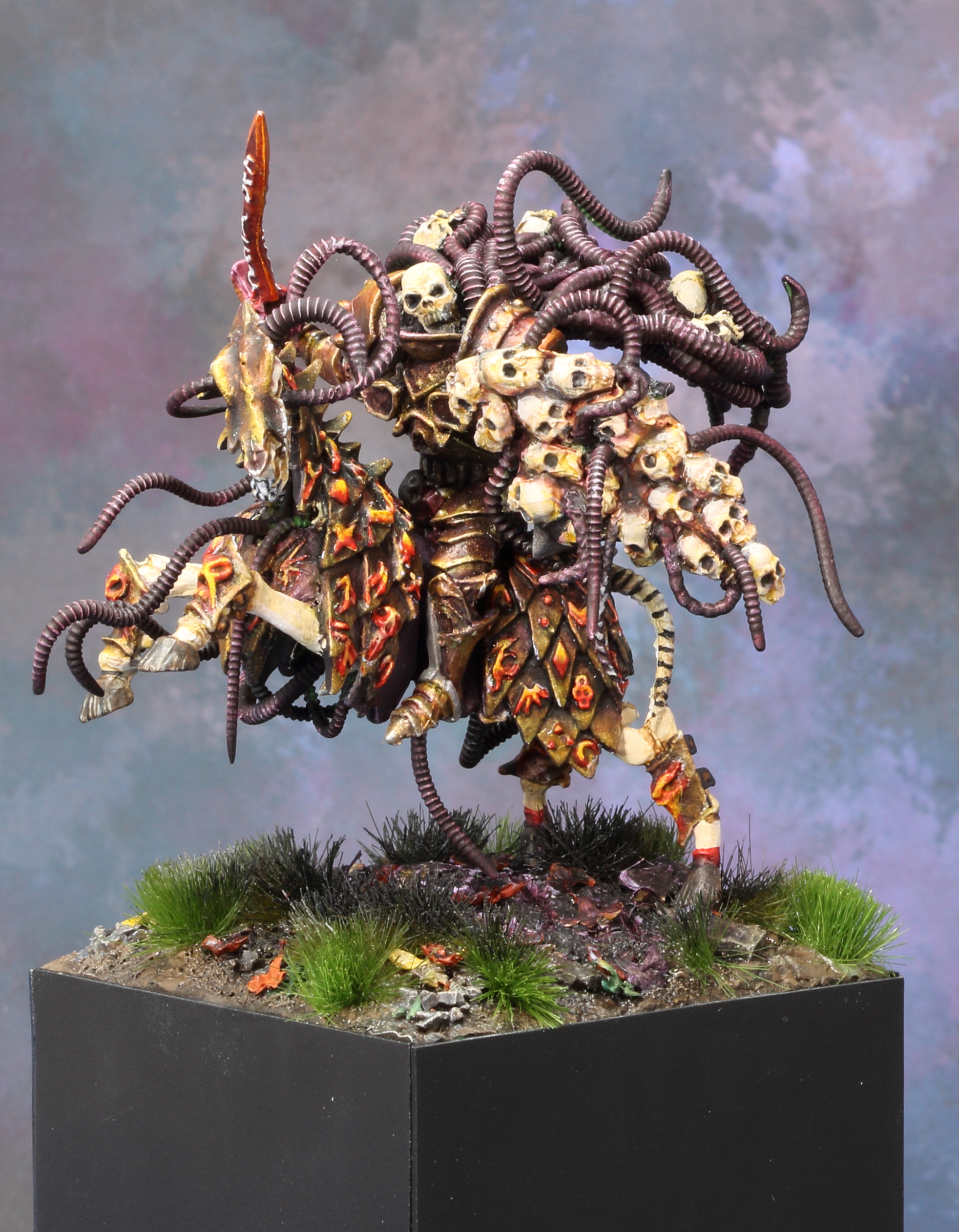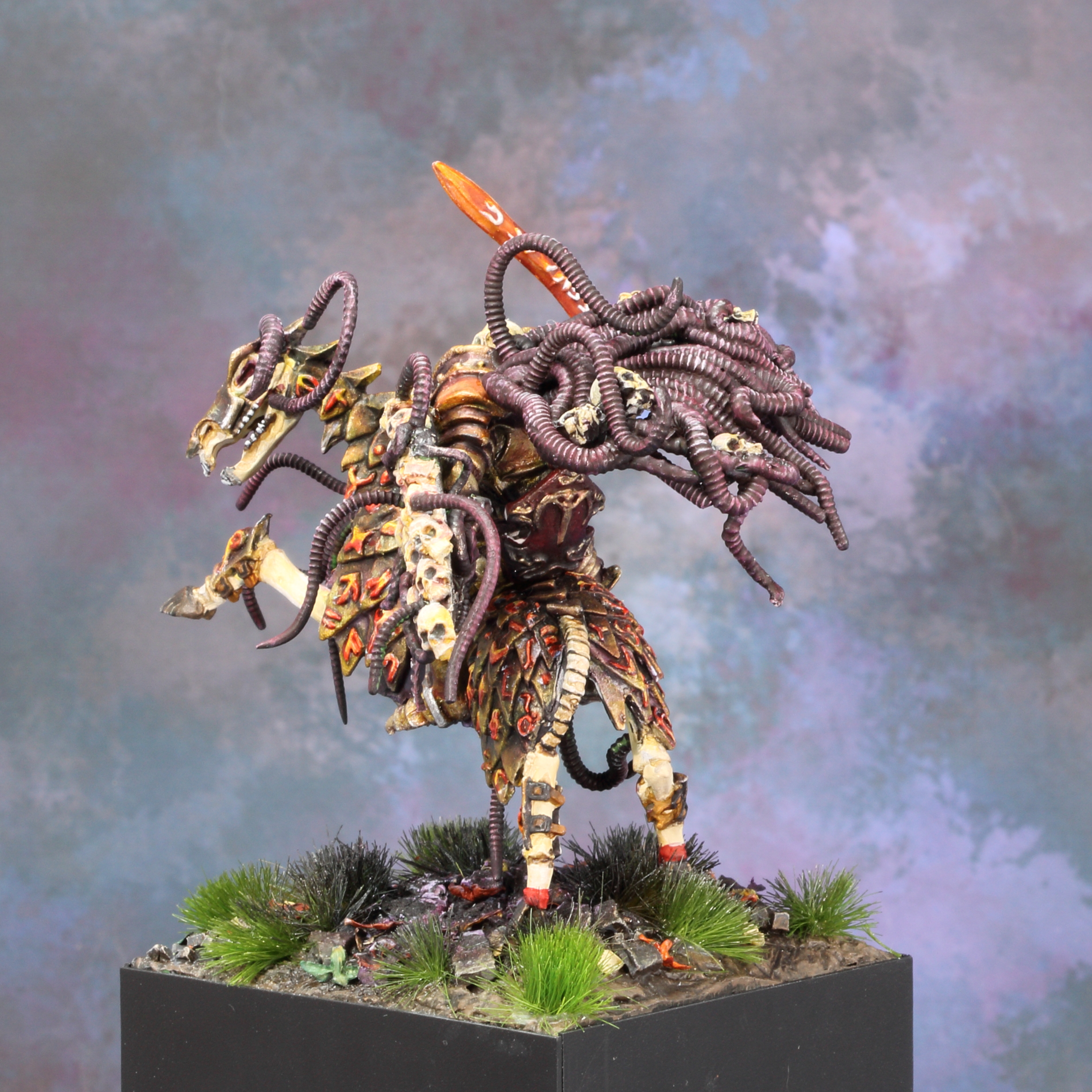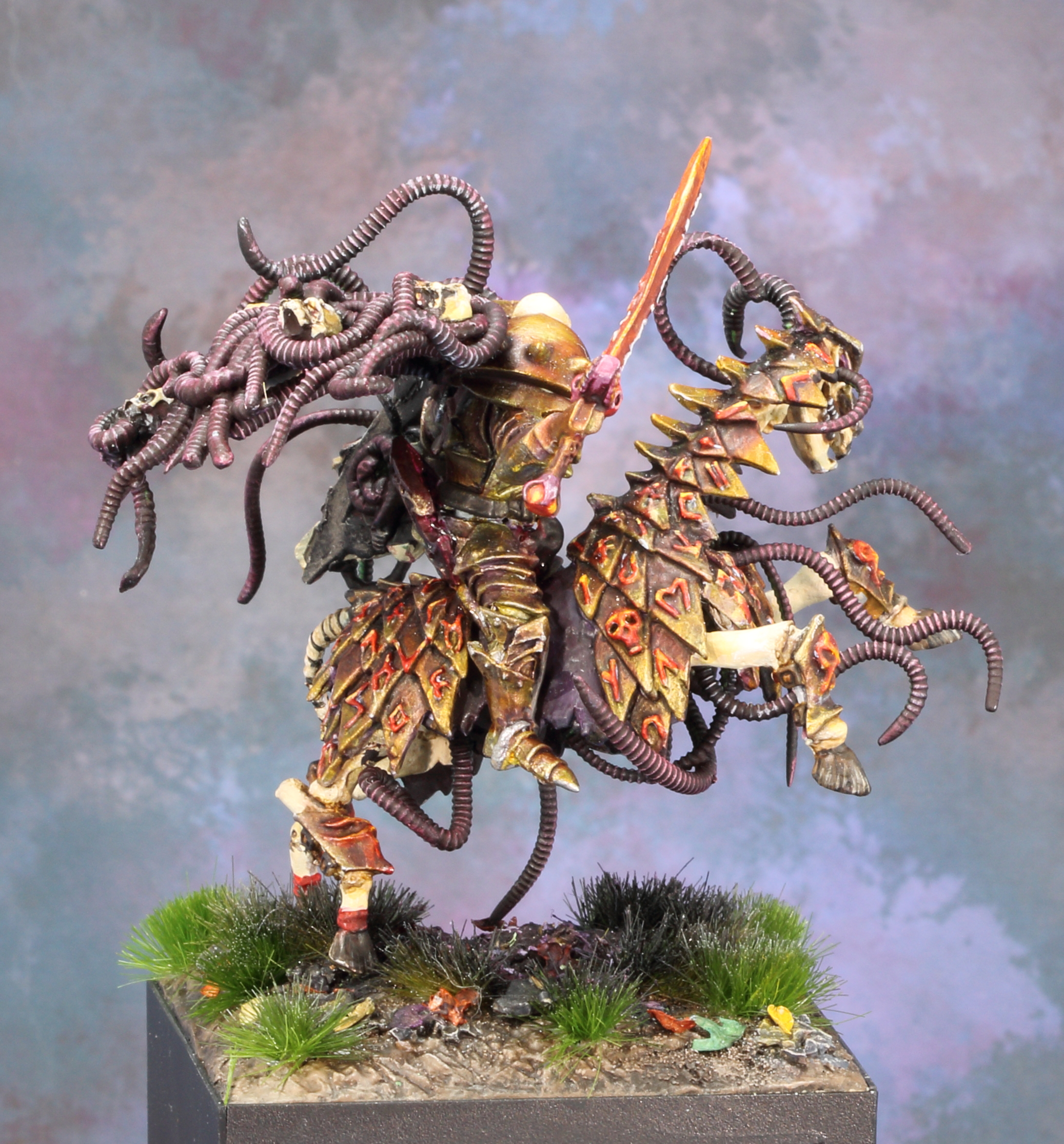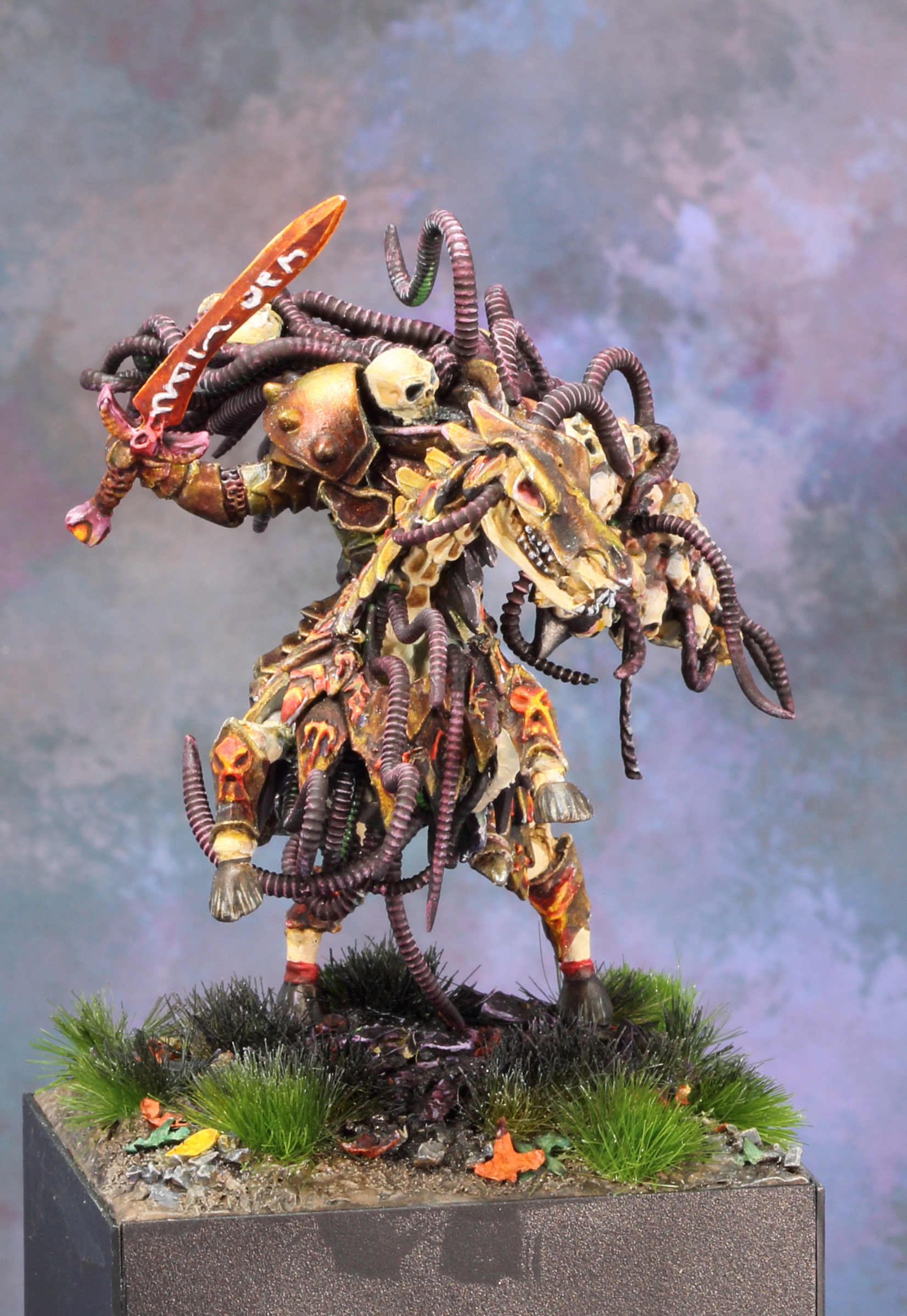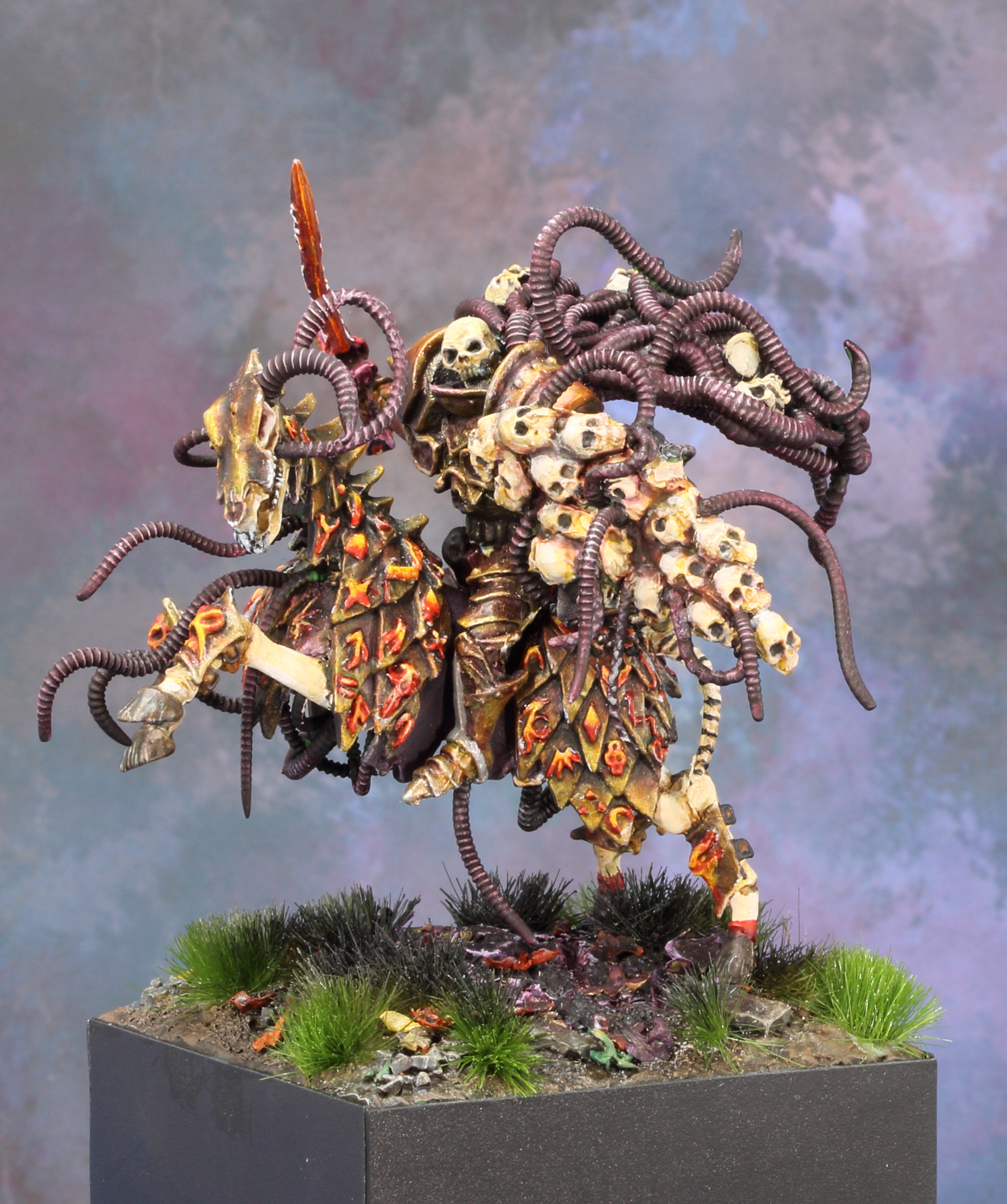 This is my humble diorama entry this year. Its called "Eternal Guard Duty" and the concept is that the spirit of the dead guy is still on guard duty even though 1) the treasury is already looted and 2) He is dead.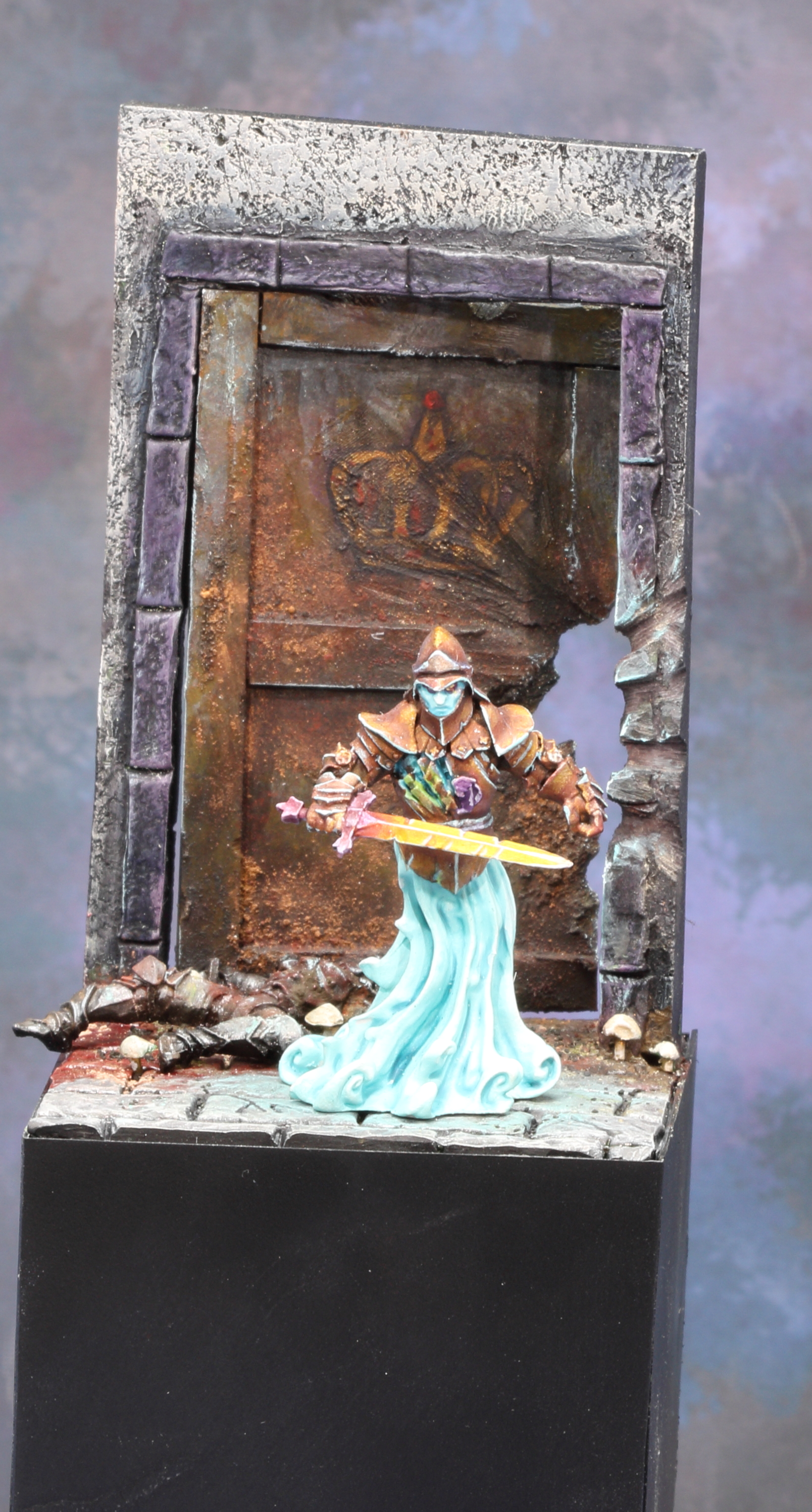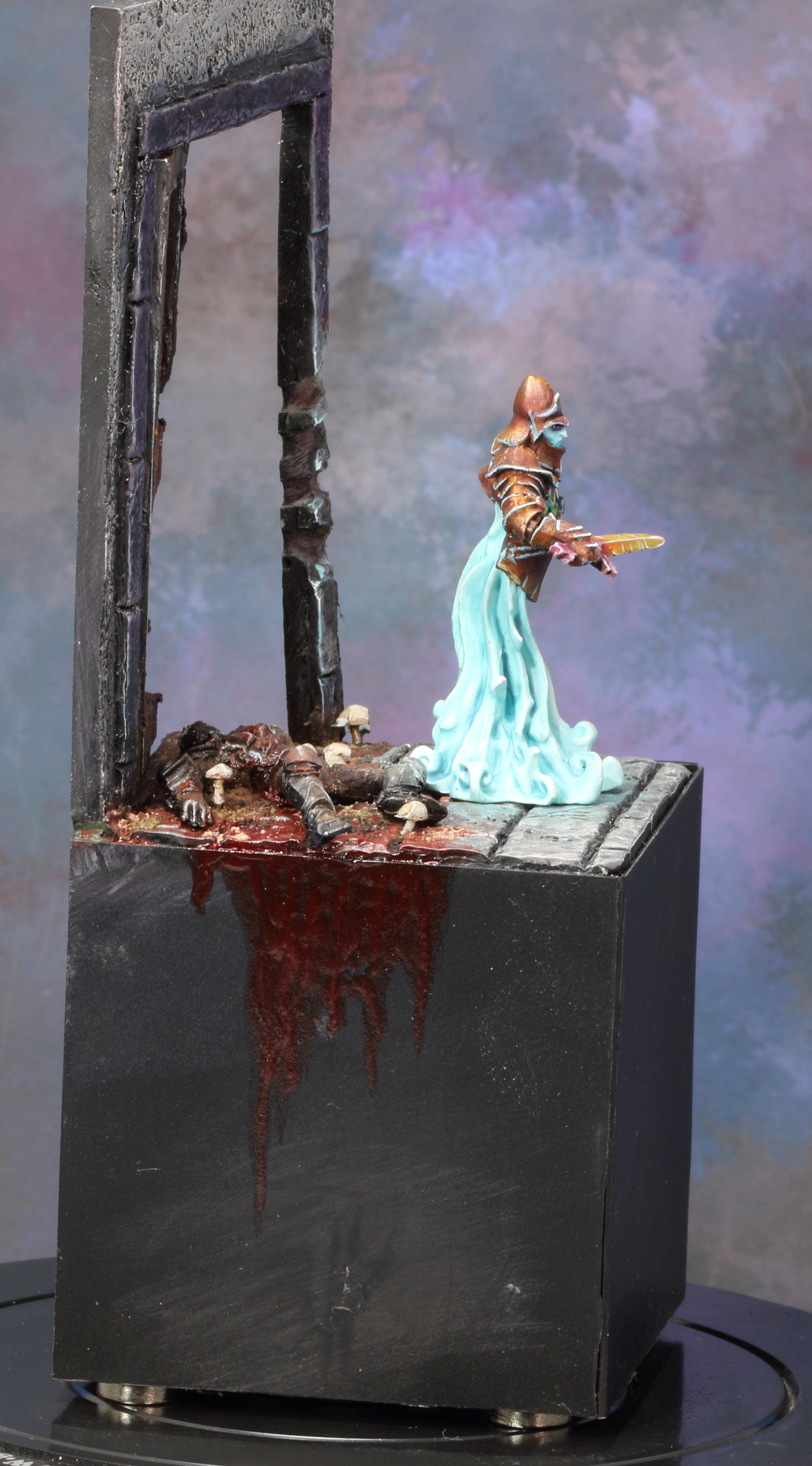 Lastly is this guy. This guy fought me all the way to ReaperCon and at ReaperCon and he is STILL fighting me. He trailed in the completed stages as I focused on the other two (they were nearer to being done) and as I left for ReaperCon I vowed to finish him there. I tried, I really tried but he sill kept fighting me. At last we came to blows only hours before entries were due and a couple of friends witnessed my wig out. "F&ck it! I'm just turning him as he is. F$ck it! I'm so done with you! You F&cking piece of SH!T! F@ck it and F*ck you!" And with that I turned him in. As the relief settled in and I started wondering if I could pull him out and work on him some more a friend of mine said "I was looking at him earlier and he looked great to me. What more were you going to do to him if you had more time?" I didn't have an answer for him but I did think it was funny. Anyway I would have been happy with a bronze on this one -- but he won a silver. Not sure how he was able to sneak past the judges but here he is. And yes we still hate each other.