Ahh Deadzone... You gotta love Deadzone.... No not the movie with Christopher Walken! NO not the TV show either! I'm talking about Mantic's Deadzone miniatures game. You know the one... the one with the changeable terrain and the "cube" based movement system? No not Necromunda! Well sort of like it, but Deadzone is much cleaner and well balanced. Well anyway here are some pictures of my latest work for the Enforcers. The Dirty Harrys of the Warpath universe. Can you say battlemech?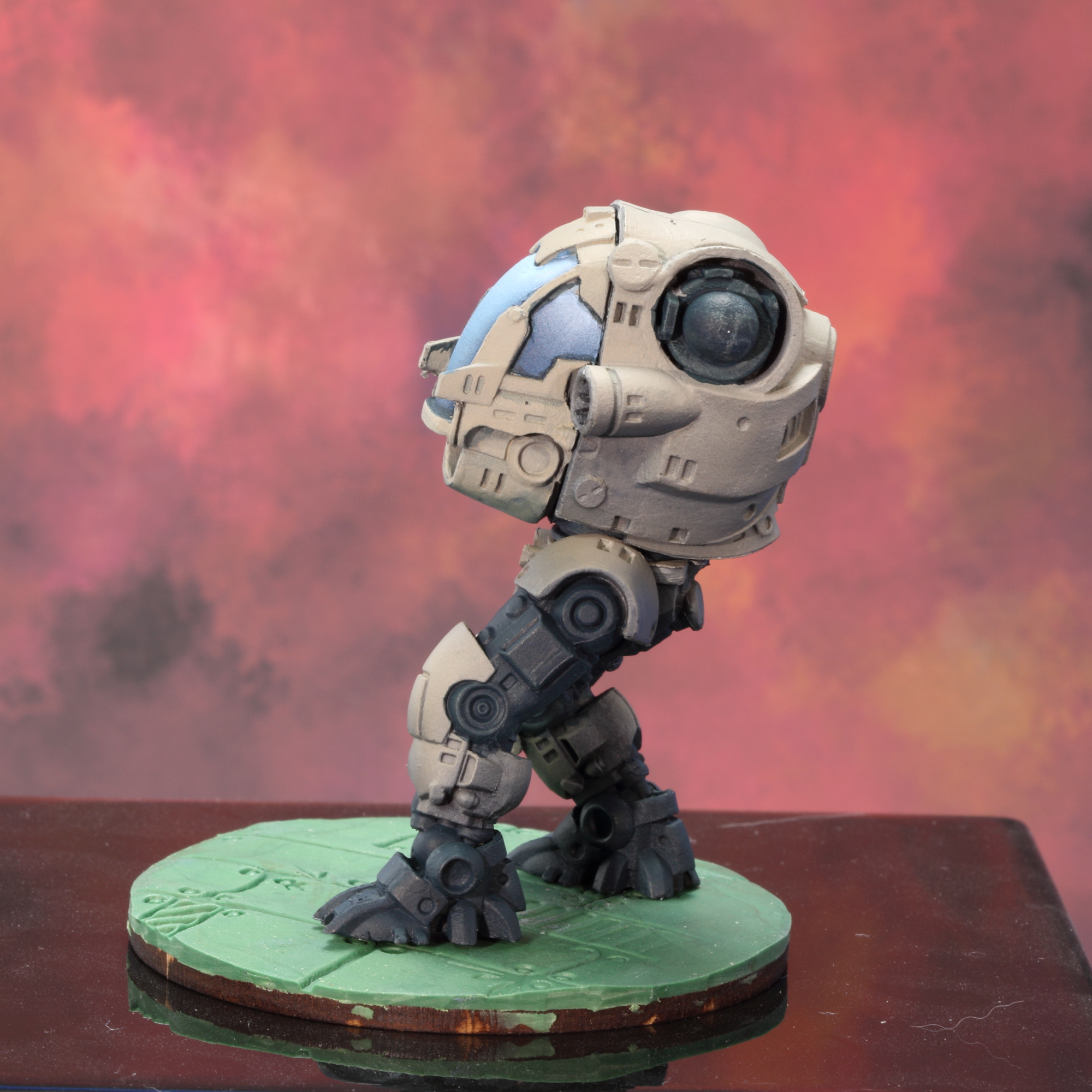 And also some Veermyn -- They are like rats that walk upright and make war with chemical sprays and the like. Evil disgusting little things... Really COOL!
Of course I had to magnetize their arms so I would swap weapons on each of the larger rats as well as the battlemech. In addition I magnetized the front canopy so I could swap it out between the Enforcers, Plague, and the Rebs cuz thats the way I roll.